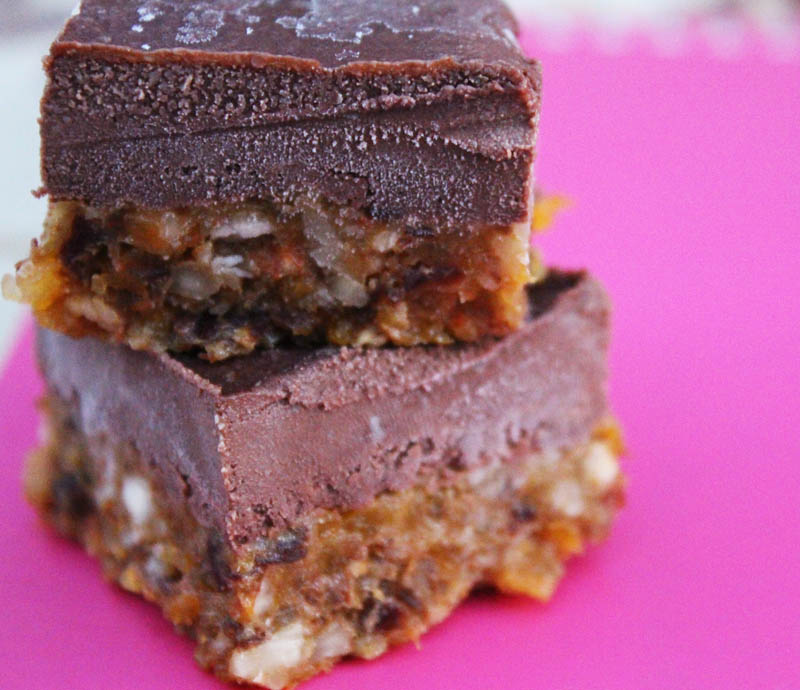 One of the things I mourn most being dairy free is the delicious silkiness of cream cheese. Like when you put that first smooth bite of a slice of heavenly cheesecake in your mouth and its sweet richness just melts on your tongue combining with the crumbly crunch of the crust to deliver the practically perfect combination of edible texture. Yep, I'm not yet over it.
Or at least I wasn't until very recently. Recently, when I discovered such a thing as dairy free, raw, healthy cheesecake existed that could taste just as scrumptiously yummy in my tummy as my old dairy friend does.
Using mainly cashews… ( a popular ingredient for raw food chefs) a bag of which I had in the cupboard just waiting to be whipped into something delish, I set to work in hopes of healing my hearts longing for Mister Dairy.
And I must say, it was a sweet cheesecake-y success!
I made the base crust using aprictos because I didn't have any dates, and I do think dates would've complimented the chocolate "cream cheese" better, but nevertheless they were still like little bites of heaven. The cream part was smooth and silky and chocolatel-y just like I hoped it would be. And its all so easy to make…
A perfect summer dessert and completely guilt –free!
'ALMOST' RAW CHOCOLATE CHEESECAKE BITES
"Cream cheese" filling
1 ½  cups raw cashwes (soaked for 4 hours or overnight)
¼ cup  maple syrup or honey
2 tbsps cocoa
½ tsp vanilla extract
¼ tsp sea salt
2 tsps fresh lemon juice
¼ cup water
¼ cup melted extra virgin coconut oil
Crust
1 cup Apricots (or dates)
¾ cup raw almonds
1 tbsp cocoa
1 ½ tbsp maple syrup or honey
Make the crust first. Put all the ingredients in a food processor or blender until it all clumps together.  Scoop it out and press it into a small 8 inch square cake tin. Put in the fridge to cool while you make the filling.
Blend all the filling ingredients together in a food processor or blender and until smooth and resembles soft serve ice cream. Pour the filling over the crust and put in the fridge for 3-4 hours or until set. (you may need to throw it into the freezer for 15 -20 mins before serving just to set it a little better)
Remove and cut into small bite size squares and serve!!
Yum, Yum and double yum!
Eat and enjoy,
Love,